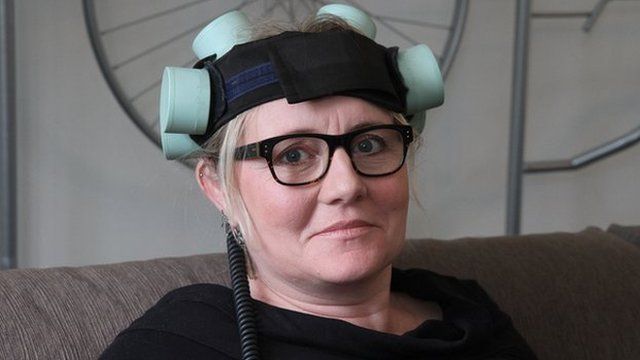 Video
Depression treatment technique uses new helmet therapy
A helmet that delivers electro-magnetic impulses to the brain has shown promise in treating people with depression, according to Danish researchers.
About 30% of those with the condition fail to respond to medication or psychological counselling.
The new device targets malfunctioning blood cells in the brain.
In clinical trials two-thirds who used it reported that their symptoms had disappeared, and improvements in mood were noticeable within a week.
The helmet was tested on 65 patients with treatment-resistant depression in Denmark and New Zealand.
The helmet's principal architect, Prof Steen Dissing of Copenhagen University, and one of his test subjects spoke to BBC News about how the helmet works and the effect it has.
Video journalist: Malcolm Brabant
Go to next video: Mental health cuts 'risk lives'