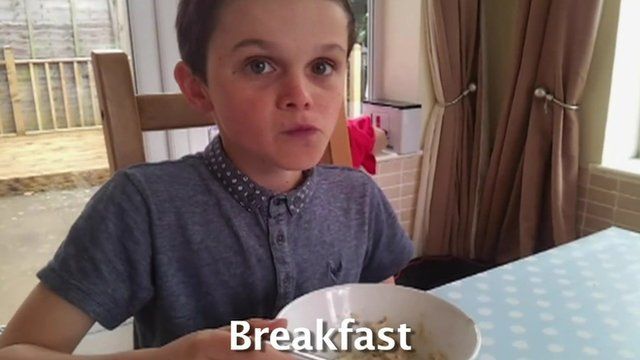 Video
Video diary: Reducing sugar for a week
A family of four have decided to try and go without sugar for a week as a BBC poll shows two thirds of people support a ban on sugary drinks in all UK schools and academies.
Chris and Debbie Holmes and their two boys, Ben and Tom have kept a video diary to share their experiences.
The Populus poll of 1,000 adults in Britain was carried out for BBC 5Live's Richard Bacon programme. It suggests a majority of people in the UK take a harder line on sugary foods and drinks in schools than government policy, which bans the sale of such items in local authority-run schools, but leaves the decision of whether children can bring them into schools up to head teachers.
It found that more than four out of 10 people would support a tax on sugary drinks. And 59% said warnings on packaging - similar to those on cigarettes - would encourage them to eat more healthily.
Go to next video: Sugar intake 'should be halved'