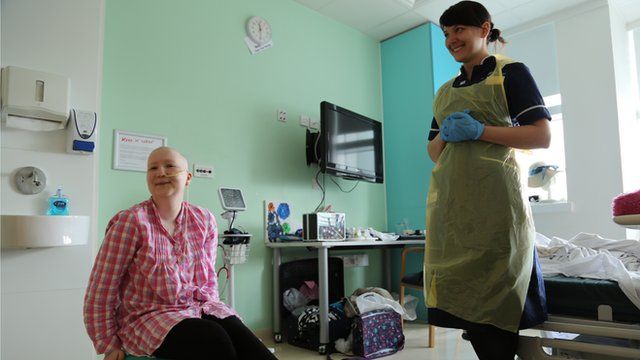 Video
Life as a nurse: Caring for teenagers with cancer
Everyone can have a bad day at work: unreasonable requests from a boss, perhaps a mountain of work that never seems to shrink.
But for ward sister Louise Baxendale, a bad day means the death of a teenager.
She is the lead nurse for London's University College Hospital's 18-bed teenage cancer ward, part of the hospital's specialist adolescent unit, the biggest of its kind in Europe.
In each bed there may be a different story - from someone ready to go home after successful chemotherapy to a young person who has just heard the word cancer for the first time.
Here she talks about the what it means to be a nurse caring for teenagers with cancer.
Video journalist: Smitha Mundasad
Go to next video: Stephen Sutton put 'fun in fundraising'