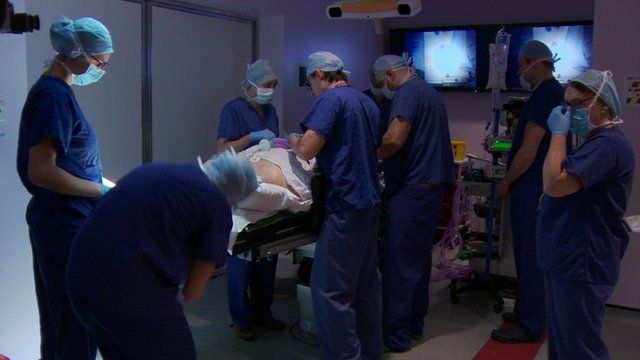 Video
Brain surgery for epilepsy sufferers
There are 1,000 epilepsy-related deaths a year, approximately 600 of which are attributable to SUDEP (Sudden Unexpected Death in Epilepsy). Most people who die are young, often in their 20s.
BBC Newsnight's James Clayton has been given access to epilepsy brain surgery at the National Hospital for Neurology and Neurosurgery, which involves the removal of the temporal lobe.
About 300 people have the procedure a year and experts think it could help 15,000 people.
Around 60% of patients will never have a fit again after the operation. But at what cost? About 1% have catastrophic problems including stroke or severe memory loss. Between 10 to 30% have more minor problems like memory loss and sight problems.
It is a real dilemma for patients.