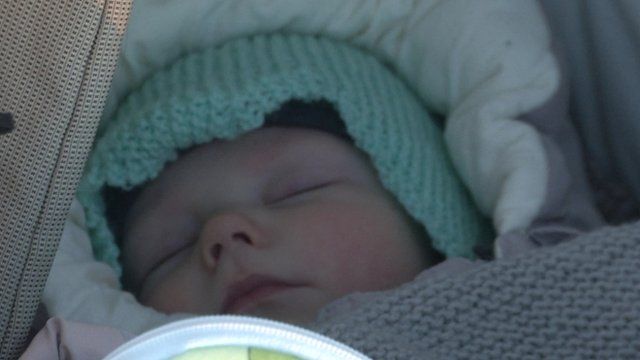 Video
The benefits of letting babies sleep in sub-zero temperatures
Would you put your baby outside in the freezing cold for their lunchtime nap?
In Finland and other Nordic countries, it is a completely normal part of raising a child and is widely believed to improve health.
The practice started in the 1940s when child mortality was high and air quality in the home was poor.
It was thought that the sunshine and fresh air would prevent rickets and increase immunity against bacteria.
Although child health has improved considerably during the intervening decades, research shows that there are still benefits to embracing the cold.
Doctors warn, however, that sleeping in the cold may not be suitable for everyone, and that babies should be suitably dressed for cold weather.
Ilpo Salonen reports from Helsinki.
Go to next video: Bright future: Light therapy school