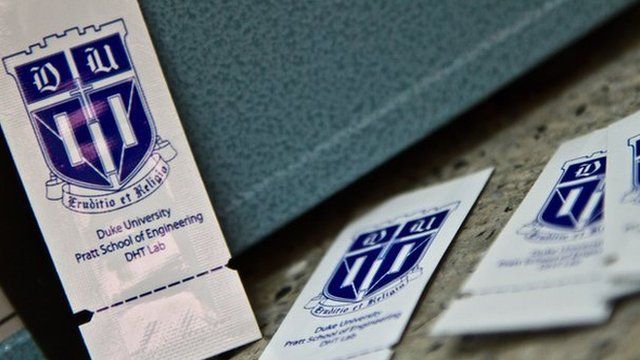 Video
The ketchup packet saving babies from HIV
Giving medication to a newborn is no easy feat. But now a new design - in the form of a pouch - could make life simpler.
Babies born to HIV-positive mothers need to have daily antiretroviral medication for the first few weeks of life. This dramatically reduces their chances of acquiring the disease.
But mothers report that the standard methods of using spoons and syringes are tricky with such a young baby, leading to spills and concerns about giving the right dose.
Now a new method is being used in Ecuador, which the team hope will save both time and lives.
Daniel Pardo reports from Guayaquil.
Go to next video: Dog vaccination to prevent child rabies