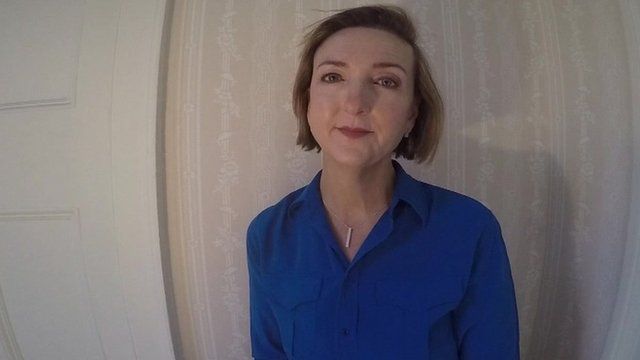 Video
Victoria Derbyshire reveals cancer hair loss
BBC presenter and journalist Victoria Derbyshire has begun losing her hair as a side effect of her chemotherapy treatment for breast cancer. She has decided to reveal she is now wearing a wig.
Over the past month Derbyshire has presented her BBC Two programme while wearing the hair piece, but has not drawn attention to it.
Since this footage was recorded on Tuesday 1 December, as part of her video diary, she has become more adjusted to the hair loss and feels comfortable in making it public.
The Victoria Derbyshire programme is broadcast on weekdays between 09:15 and 11:00 on BBC Two and the BBC News channel.