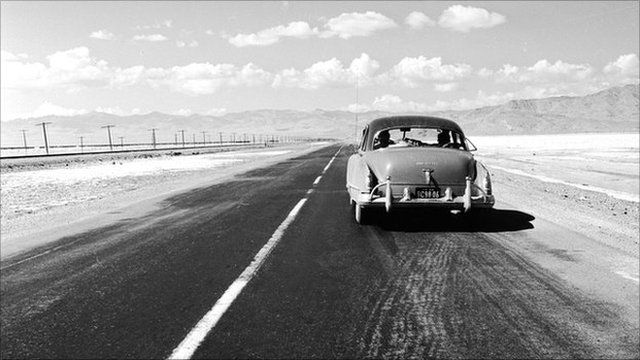 Video
From herds to highways: the story of the US interstate
It was June 29, 1956 when US President Dwight Eisenhower, recovering from surgery in a hospital room, signed into law the Federal-Aid Highway Act of 1956.
The legislation aimed to pump billions into the nation's interstate system over the next 13 years - a landmark event.
But the story of America's superhighways begins long before 1956, back to when horse-drawn buggies ruled the streets.
Earl Swift, author of "Big Roads: The Untold Story of the Engineers, Visionaries, and Trailblazers Who Created the American Superhighways", takes us through the story.
Produced by the BBC's David Botti
Photo/video: Prelinger Archives, Hulton Archive/Getty Images, Cato Salter, Library of Congress, National Archives, Kevork Djansezian/Getty Images, David McNew/Newsmakers/Getty Images, Michael Smith/Newsmakers/Getty Images, Bing maps