Media player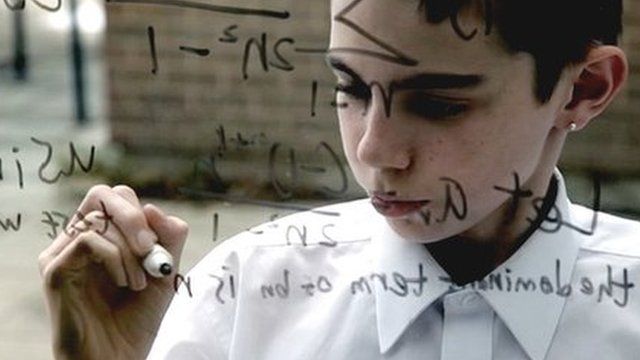 Media playback is unsupported on your device
Video
How do you assess a 14-year-old maths genius?
Cameron Thompson is a 14-year-old maths genius from north Wales. He passed with high grades at maths GCSE and A-level and is now taking an Open University degree in applied maths.
He visits Trinity College, Cambridge where maths fellow, Professor Leader, asks him some difficult analytical questions to assess his maths ability.
Read More: What is life like for a teenage prodigy?
Find out about Cameron's story in The Growing Pains of a Teenage Genius, which will be broadcast on Monday 7 November at 21:00 GMT on BBC Three.