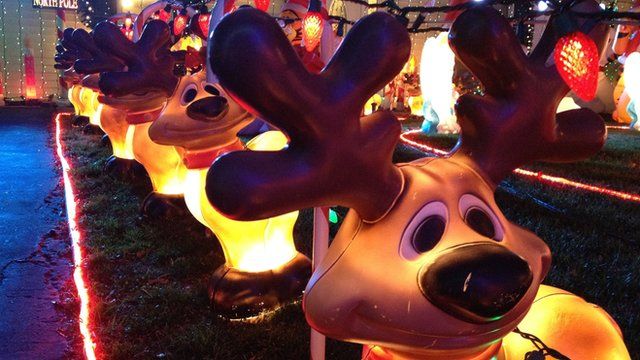 Video
Christmas in a changing Levittown
Neil DiSpirito's home in Levittown, Pennsylvania, is a destination during the holiday season for people keen to see his 120,000 Christmas lights, which make him a neighbourhood celebrity.
In 19 years, Mr DiSpirito has seen all walks of life coming up his driveway and he's noticed plenty of changes in the community.
Last month the BBC explored the origins of Levittown as one of the country's first suburbs, and as part of the continuing series we look at how the intervening decades have transformed the community in different ways.
Additional photo/video: British Pathé, Special Collections Research Centerat Temple University Libraries, and courtesy Richard Wagner and Amy Duckett Wagner