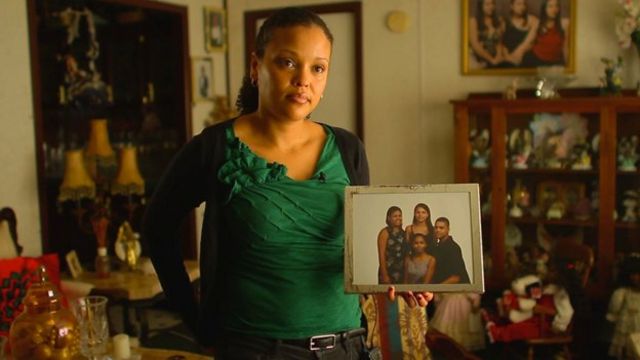 Video
How Hurricane Katrina shaped acclaimed Jesmyn Ward book
Salvage the Bones is a book about love, family and a fight for survival - for the pit-bull dog sent into battle and the human characters confronted by catastrophe.
The story follows 15-year-old Esch and her family in the days leading up to and after Hurricane Katrina, the storm that devastated much of the US Gulf Coast in the summer of 2005.
Esch has just discovered she is pregnant. Her brother Skeetah is more focused on dog fighting. The fictional community is overwhelmingly black and desperately poor.
The novel's author, Jesmyn Ward, who recently won the prestigious National Book Award for 2011, says her own life was for the inspiration for much of the story.
Her family home in Deslille, Mississippi, was flooded after the storm. And in the desperate search for safe ground in the aftermath, she tells the BBC that she encountered racism instead of humanity.
The idea of a post-racial America, she claims, is a fantasy. "Salvage the Bones is what people here in rural, black Mississippi did, not only after Katrina," she says. "They always did it and they still do it every day."
Produced by Anna Bressanin, Camera by Ilya Shnitser