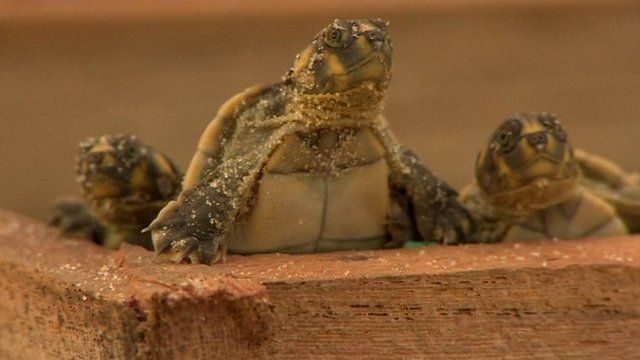 Video
Amazon river turtles hatch before being taken to 'nursery'
The Rio das Mortes river is home to the Amazon river turtle, or tracaya.
The river is in the area known as the Amazon frontier, where new settlers are pushing into the forest and the river turtles have been the victims of overfishing by the new residents.
Alianca da Terra is an NGO of farmers headed by John Carter, an ex-US Special Forces soldier turned Amazon rancher. John has successfully implemented a project that has saved the turtles from the verge of extinction.
Justin Rowlatt joins John and his team as they collect the baby turtles as they hatch and take them to a nursery for the first month of their lives.
Now that the population has recovered, the locals are allowed to fish the turtles again in a sustainable way.
Crossing Continents is on BBC Radio 4 on Thursday, 5 January at 11:00 GMT and on Monday, 9 January at 20:30 GMT. Listen again via the BBC iPlayer or by downloading the podcast.