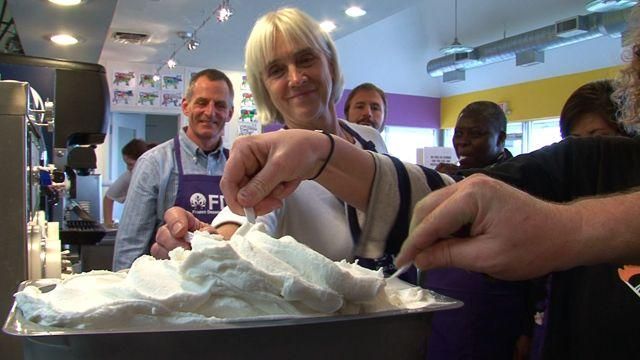 Video
Ice cream school a cool business idea
Every winter month in St Louis, a dozen people gather at Steve Christensen's Frozen Dessert Institute for a week-long seminar on opening an ice cream or frozen yogurt business.
The US government says nearly eight million jobs were lost during the recession, and many Americans are still struggling to find a job or return to previous income levels. For many, opening their own business has become an alternative.
Having started running the course in 2004, Mr Christensen says the fascination for opening an ice cream store did not fade during the recession.
"What people were struggling with was being able to get credit," says Mr Christensen. "They would come through class but report back that they would have to put their plans on hold because they can't get credit from their local banking institutions."
The BBC's Franz Strasser went to St Louis to meet some of the course's participants.
Go to next video: How to get America to walk