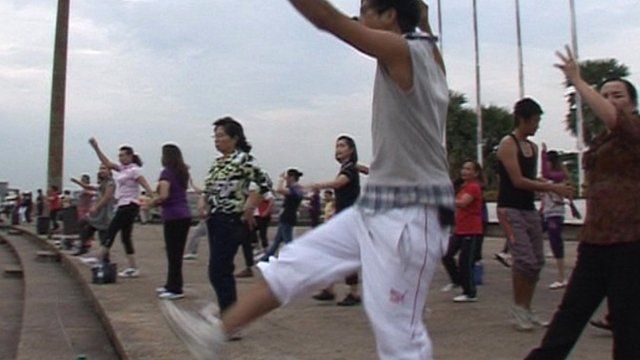 Video
Close-up: Dancing at dawn in Cambodia
If you walk around the Cambodian capital at sunrise or sunset, it won't be too long before you bump into a group of people dancing.
The people of Phnom Penh are great fans of outdoor exercise, and dancing in particular - from young people practicing their street moves, to older generations performing slow movements similar to Tai Chi.
Guy De Launey got up at the crack of dawn to find out more.
The Close-up series focuses on aspects of life in countries and cities around the world. What may seem ordinary and familiar to the people who live there can be surprising to those who do not.
Go to next video: Close-up: Japan's amazing lunchboxes