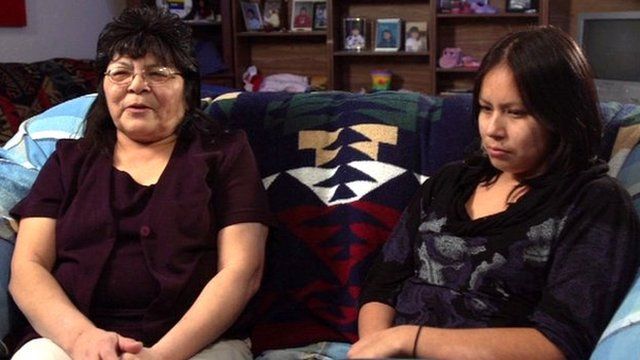 Video
Mother's "tough love" saved drug addict daughter from OxyContin
Doris Slipperjack is a recovering addict who says the prescription drug OxyContin almost destroyed her family.
The 23-year-old mother of three admits that she used to spend all her welfare benefits on the drug, a synthetic opioid used to treat chronic pain. She is now in rehab and looking after her children again.
Doris lives in Fort Hope, an aboriginal reserve in northern Ontario which has been ravaged by prescription drug abuse. As many as 80 per cent of the working age population in the town of 1,200 are thought to have a problem.
In an emotional interview, both Doris and her adopted mother Clara Nate tell the BBC why "tough love" was what Doris needed to finally get clean.
Produced for the BBC by Linda Sills