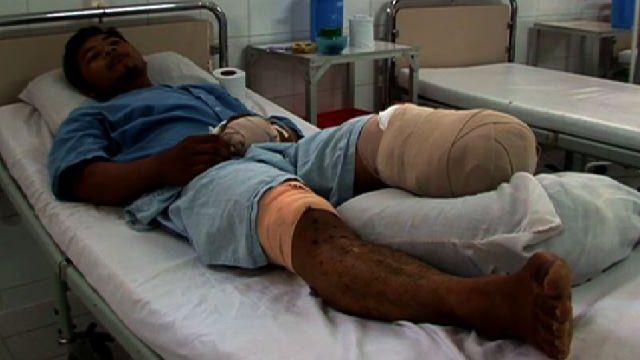 Video
In Cambodia, a landmine victim's long recovery
Like many Cambodians before him, 24-year-old Satya Yorm had no choice but to build his home on land contaminated by landmines.
One day, eager to get some water because of the extreme heat, he deviated slightly from the path he knew to be safe. Satya then stepped on one of the buried explosives.
Filmmakers Richard Fitoussi and Tom Peppiat first met Satya as he was rushed into the operating theatre of Cambodia's busiest war-trauma hospital.
They followed his story for two months, documenting a landmine victim's physical and psychological journey as he struggles to come to terms with life as an amputee.
The documentary Landmine ER, produced in conjunction with the Canadian Landmine Foundation, was shown at the United Nations as part of International Landmine Awareness Day.
Now a version of that video as well as an educational book called Damage Done will be distributed to schools.
Richard Fitoussi spoke to the BBC about the project and his own experience as a landmine survivor.