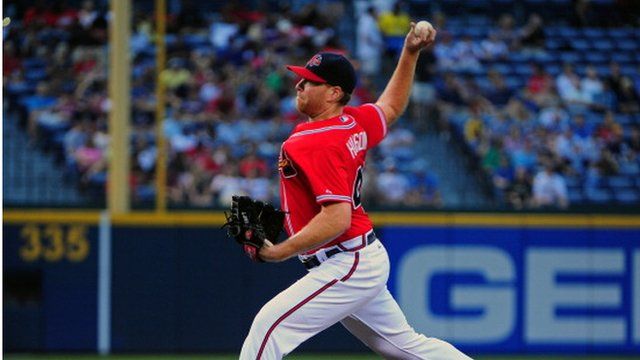 Video
Baseball organist crowdsources music requests
Organists have been a key part of the baseball experience in ballparks across the US since the 1940s. Their distinctive sound marks the moment when a batter from the opposing team heads to the plate.
And since the 1970s, when Nancy Faust sat behind the keyboard in Chicago and reinvented the role, the organ has also been used to have a playful, sometimes satirical, dig at the onfield enemy.
Matthew Kaminski, the organist for the Atlanta Braves, has been making fans laugh - and players occasionally fume - with his choice of tunes since 2009.
Each player gets a personalised piece of entrance music before facing their pitch. It could be a pun based on his name, or perhaps his personal history from previous games against the Braves.
Kaminski (@bravesorganist) now uses social media to crowdsource requests from fans in the stadium and around the world. His 5,000 Twitter followers offer dozens of witty suggestions per game.
The BBC's Franz Strasser visited Mr Kaminski during a recent home game at Turner Field to see his smart phone and organ in action.
Go to next video: Merry pranksters