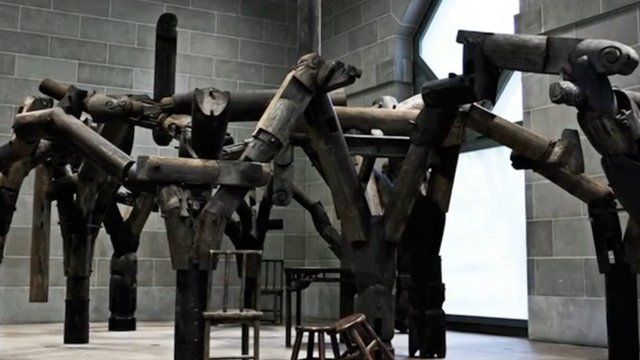 Video
Ai Weiwei exhibit shows nexus of art and politics
The internationally acclaimed artist Ai Weiwei may be under house arrest in China, but the dissident is still able to speak to the wider world.
The Smithsonian Institution in Washington, DC is hosting two exhibitions of his work including Fragments. Made from scraps of antique Chinese ironwood, it was assembled without nails, using joints and old fashioned carpentry instead.
The political message comes from the source of the wood. It was salvaged from dismantled temples, and is meant to raise the question of whether some things need to be destroyed to create something new.
This time-lapse video by Hutomo Wicaksono shows how the artwork was installed at the Smithsonian's Freer/Sackler Museums of Asian Art.