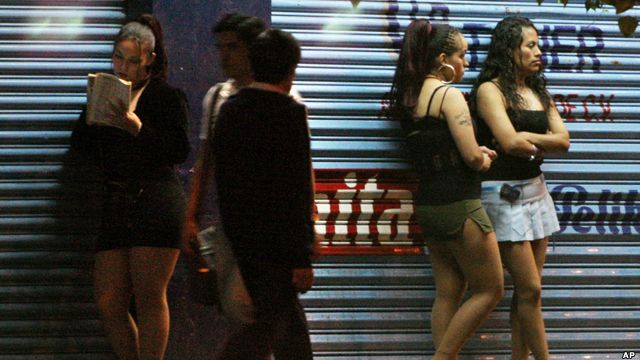 Video
'Maria's' story: sold from one bar to another
Mexico City is a hub for women trafficked for sex - not just from Mexico but from all over Central America.
Estimates suggest more than 100,000 women are trafficked across the Mexican border every year - some are smuggled into the US, others are exploited in Mexican border towns and tourist resorts.
The Mexican congress has just passed a new law against trafficking - those guilty of exploiting under-18-year-olds will face up to 40 years in jail.
Corruption among Mexican officials at the state level has in the past hampered prosecutions.
Produced by the BBC's Laura Trevelyan, David Botti, and Ignacio de los Reyes