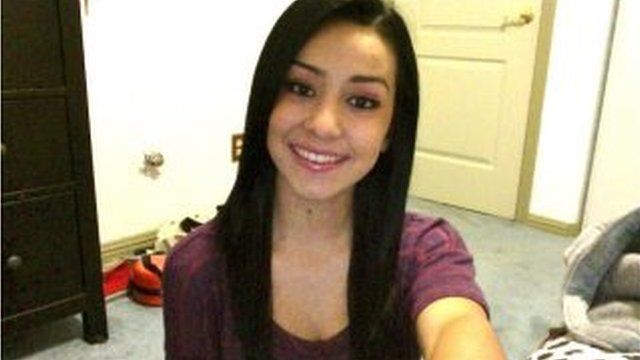 Video
Mobile tech used to find Sierra LaMar
Search groups hoping to find a teenager who went missing from a bus stop in California two months ago are now using advanced mobile technology.
Sierra LaMar, 15, was last seen by her mother before leaving for school on 16 March in Morgan Hill, California.
Hundreds of volunteers continue to search for the girl each day.
These searchers have turned to technology to streamline the search process. The traditional "missing" poster has been updated with a QR code providing mobile-ready information about Sierra, all of which can be easily shared over platforms like Facebook and Twitter.
Though Ms LaMar's body has not been found, police have identified 21-year-old Antolin Garcia-Torres as a murder suspect in the case.
Earlier this week, Mr Garcia-Torres' DNA was linked to a folded stack of Ms LaMar's clothing, which was found near the bus stop where she went missing.
Mr Garcia-Torres is scheduled to be arraigned on a murder charge in a court in the city of San Jose later on Thursday.
Sierra LaMar's family continues to search for her.
Produced by the BBC's Matt Danzico