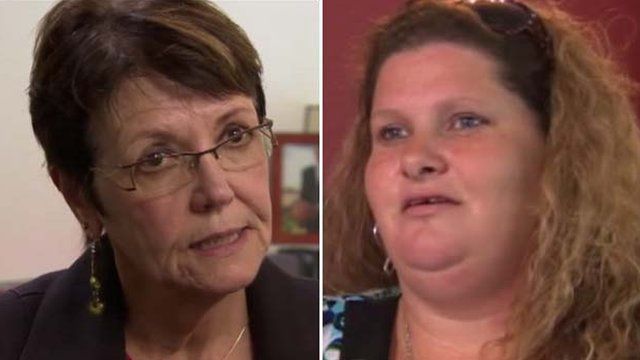 Video
California and the emotive death penalty debate
The people of California will vote later this year on whether or not to ban the death penalty in the state. Capital punishment has strong support in the US, yet it remains an emotive issue.
Sandy Friend's eight-year-old son Michael Lyons was murdered in Yuba City back in 1996. Sixteen years later her son's killer is still on death row.
She is a strong supporter of the death penalty and says lethal injection "is the most humane thing we could" to the man who murdered Michael.
Jeanne Woodford has seen executions up close. She was the warden at California's San Quentin prison and oversaw four executions.
She is now campaigning against the death penalty, which she believes does little to improve public safety. She also argues that it is an extremely expensive form of punishment at a time when the state faces enormous budget deficits.
The two women talked to the BBC about their contrasting views.
You can hear more on America's Death Penalty Debate, broadcast on Newshour, BBC World Service on Friday 6 July at 12:30 & 13:30 GMT.
Download a podcast or browse Newshour's archive.