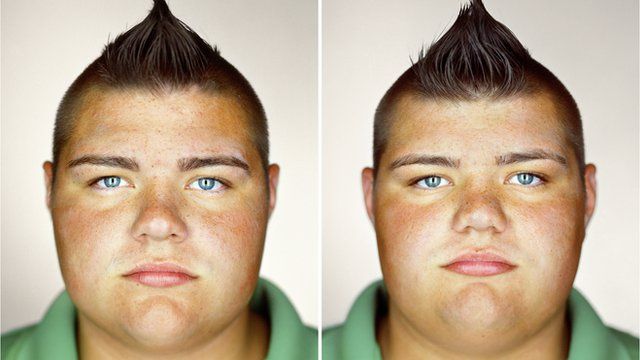 Video
Photographer Martin Schoeller searches for the unique in identical twins
Identical twins may share exactly the same DNA but is it still possible to tell them apart or identify something special about one from the other?
That's the question acclaimed photographer Martin Schoeller poses in his forthcoming book 'Identical: Portraits of Twins and Multiples'.
Images of twins photographed in exactly the same position and lighting are placed side by side, asking the reader to search for any unique characteristics that set them apart.
Mr Schoeller worked with about 200 sets of twins over the last year following an initial assignment for the National Geographic magazine.
The former assistant to Annie Leibovitz is also well known for another recent project. He photographed the mothers breastfeeding their four year old children for a controversial article in Time magazine.
The BBC joined him in his studio full of twins and got preview pictures from the upcoming book.
Produced by Anna Bressanin; camera by Chris Eadicicco
Go to next video: Women face off in the Olympic ring