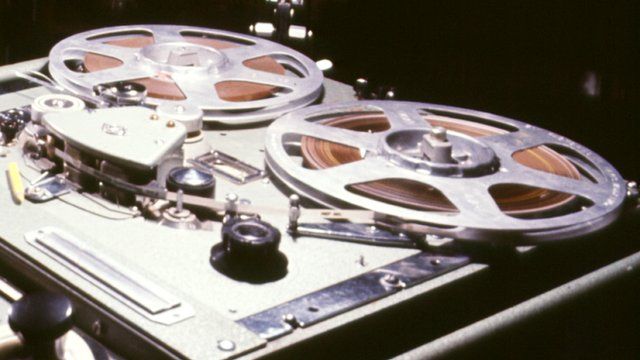 Video
East German Stasi audio archive exposes haunting legacy
The East German Stasi was a formidable and frightening organisation which had nearly 200,000 informers - workers informing on colleagues, children on parents, husbands on wives.
It left behind a haunting legacy which is still emerging today, as German archivists uses technological wizardry - and huge human patience - to uncover what Stasi officers tried to destroy after the fall of the Berlin Wall.
For the Radio 4 documentary The Stasi Jigsaw Puzzle reporter Chris Bowlby speaks to archivists at the Stasi Archive Authority in Berlin, who are responsible for cataloguing the East German secret police's surveillance recordings.
The archive reveals the high level of suspicion that existed in cold war East Germany - and the shocking reality of how the secret police functioned.
Warning: this recording contains material some listeners may find disturbing.
Hear more on The Stasi Jigsaw Puzzle on BBC Radio 4 on Friday, 14 September 2012. Listen again via the Radio 4 website or download.