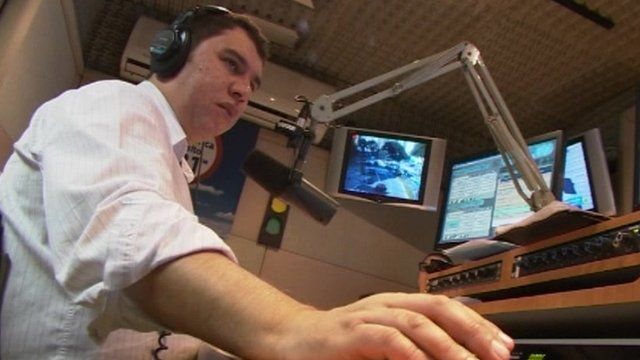 Video
Sao Paulo radio station to help gridlocked commuters
Sao Paulo's traffic problem is so bad that there is even one radio station dedicated exclusively to reporting traffic conditions and alternative routes, 24 hours a day, seven days a week.
Since it was set up seven years ago, Sul America Traffic Radio has gathered a large following of listeners who also act as reporters, calling in to update other motorists or to vent their frustrations.
During rush hour, the station has the support of a helicopter while a team of reporters is out on the road, often stuck in traffic themselves.