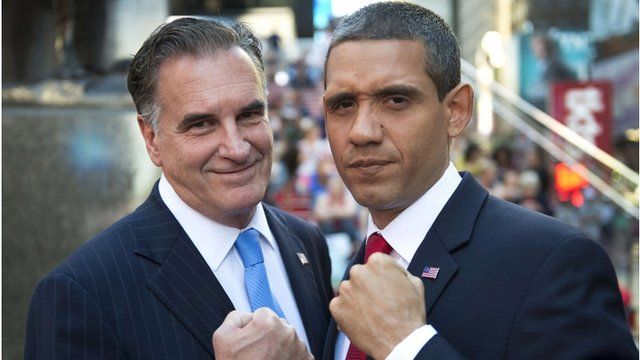 Video
The joke election: Are liberals or conservatives funnier?
Humour is an important part of a presidential candidate's arsenal. A White House wannabe must be able to project not only a commander-in-chief gravitas but appear at ease telling stories on a late-night talk show.
Campaign season is also prime time for comedians and satirists, from the spoof news programmes hosted by Jon Stewart and Stephen Colbert to the sketch shows such as Saturday Night Live and Key & Peele.
Alison Dagnes, author of A Conservative Walks Into A Bar: The Politics of Humour, talked to the BBC about why the industry is dominated by liberals.
Produced for the BBC by Franz Strasser, Tom Lewis and Bill McKenna
Go to next video: Odds on