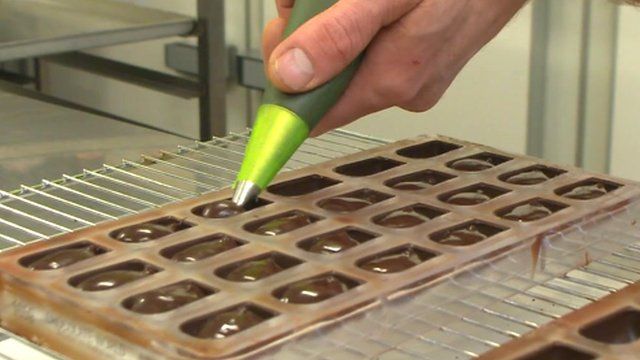 Video
Australian master of Belgian chocolate
Belgium has long had a reputation for producing some of the finest chocolates in the world.
The country's association with chocolate goes back to the 19th Century, when cocoa was shipped home from Congo, which had become Belgium's new African colony.
But in recent years the finest Belgian chocolatiers have faced a challenge from an unlikely source.
Since moving to Brussels in 2005, Australian Ryan Stevenson has twice won the title of Belgian Chocolate Master and in 2009 he took the Best Praline prize as a finalist in the World Chocolate Masters competition.
Ryan Stevenson told BBC News about the art of making chocolates and what first attracted him to the role of chocolatier.