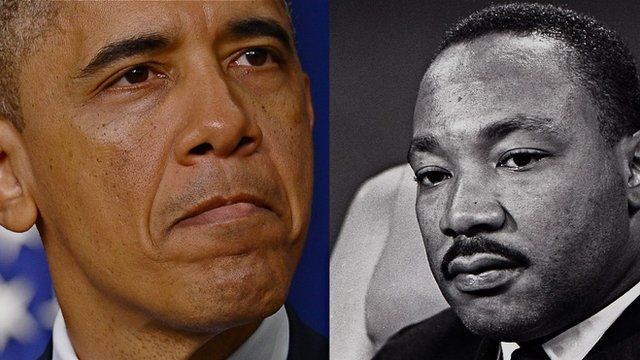 Video
Has Barack Obama lived up to Martin Luther King Jr's dream?
On August 28, 1963, Clayborne Carson was one of hundreds of thousands of demonstrators at the March on Washington.
He witnessed Martin Luther King, Jr deliver his historic "I Have a Dream" speech. It was a day that changed his life.
In his new book, "Martin's Dream", Carson describes his journey through the civil rights era to today, including becoming a professor at Stanford University, being chosen by Coretta Scott King to edit Dr King's papers, and helping design the memorial to the civil rights leader that now stands in Washington DC.
The BBC spoke to Dr Carson about how he sees King's legacy and whether America's first black president has brought the US any closer to fulfilling the "dream" of equality.
Produced by the BBC's Ashley Semler, John Landy and Bill McKenna
Go to next video: Why is Haiti no better off despite quake relief effort?