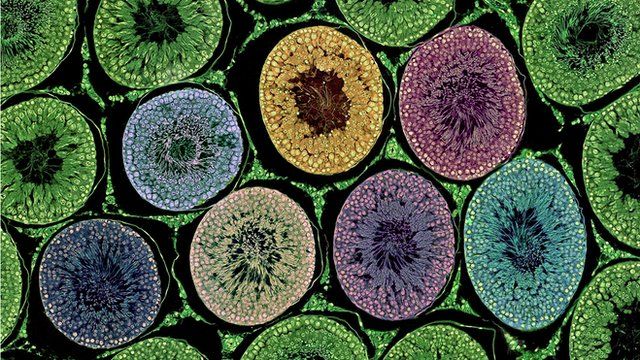 Video
Hidden Beauty: Diseases become art under a microscope
Even the most deadly of diseases can possess a strange beauty under the microscope.
This concept first struck Dr Christine Iacobuzio-Donahue as she was looking at a sample of testicular cancer. The patterns and colours reminded her of modern art, and seemed just as suitable for a museum wall as they did for a laboratory.
Dr Iacobuzio-Donahue collaborated with medical photographer Norman Barker to create the book Hidden Beauty: Exploring the Aesthetics of Medical Science.
One of the book's main goals is to explore the juxtaposition of how beautiful diseases can look up close - and the reality of how they wreak havoc on our bodies.
Produced by the BBC's Taylor Kate Brown and David Botti
Images courtesy: Christine Iacobuzio-Donahue and Norman Baker
Go to next video: Documenting America's train-jumpers