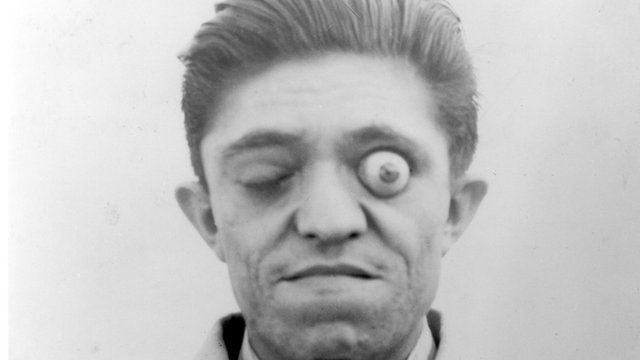 Video
Robert Ripley: showman's unbelievable freaks and oddballs
In A Curious Man: The Strange and Brilliant Life of Robert "Believe it or Not" Ripley, author Neal Thompson explores the life of a true American original.
With "odditoriums" all over the world and the enduring legacy of his catchphrase, Ripley is well known as a connoisseur of the strange and wonderful. But who was the man behind the brand?
Ripley began his career as a sports cartoonist but stumbled into the world of the weird and never looked back.
He thrilled audiences with his outrageous - but meticulously researched - declarations, and was a pioneer of mass media. He did radio, stage, television, books, newspapers, never stopping until his death in 1949.
Ripley travelled the globe in search of new and exciting individuals and phenomena to feature in his essays, cartoons, films and stage shows.
Thompson told the BBC how Ripley's influence on today's audiences can be seen in reality television - and in the curiosity we all have for what we have never seen before.
Produced for the BBC by Felicia Barr. Edited by Bill McKenna
Footage courtesy of Ripley Enterprises Inc
Go to next video: Diseases become art under a microscope