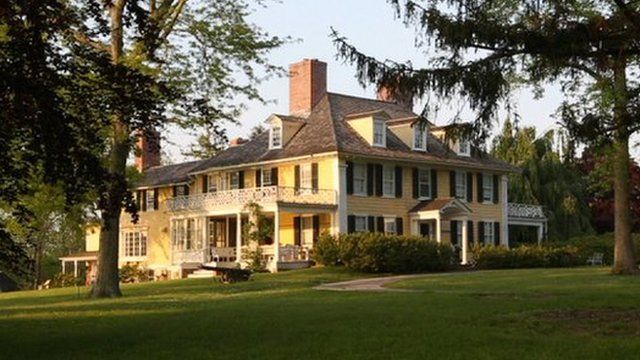 Video
Slave-owner's descendant gives away plantation
One of the oldest estates in the US is being turned into a not-for-profit study centre by the family that has owned it for more than 360 years.
Sylvester Manor - on Shelter Island in New York - was once one of the biggest slave plantations in the North. It was a place where Africans and local Manhansett Indians toiled side by side to service the lucrative sugar and rum trade between the Atlantic coast and the Caribbean.
Now the family's 10th and 11th generations - led by owner Eben Ostby and his nephew, the musician and farmer Bennett Konesni, are in the midst of giving away the remaining 243 acres (98 hectares) of the estate."
Mr Konesni has been speaking to Michael Maher about his family's plans to turn Sylvester Manor into an educational farm and a centre for the study of slavery, food and rural archaeology on the east coast of America.
Go to next video: Speakeasies and secret parties in NYC