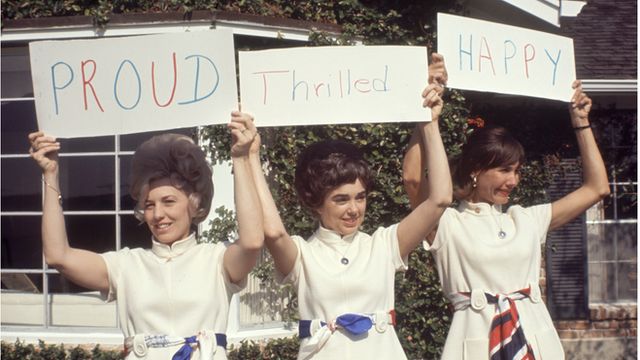 Video
Astronaut Wives: The women behind the first Nasa astronauts
In 1959, when Nasa selected the seven astronauts they hoped would help the US win the Cold War space race, their wives were also thrust into the international spotlight.
An apparently happy marriage was a pre-requisite for anyone hoping to go into orbit because the US government wanted to broadcast an image of the perfect American family to the rest of the world.
But Lily Koppel, author of The Astronaut Wives Club, says the women's lives were not always picture perfect at home.
She says that despite having very different personalities and backgrounds the wives formed a sisterhood to help them cope with the media scrutiny as well as the fear their husbands might be killed on a mission.
Koppel spoke to the BBC about "the quiet heroes" she believes never got the credit they deserved.
Produced by the BBC's Sune Engel Rasmussen and Bill McKenna
Photos courtesy of Time Life/Getty Images, AP and Nasa. Video from British Pathe and Nasa
Go to next video: Lindbergh, Nazis and US isolationism