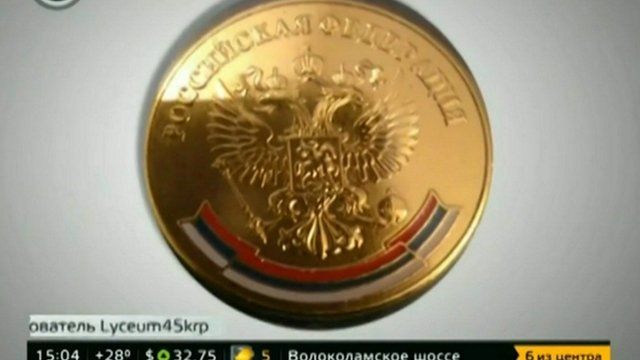 Video
Russia: Moscow schoolchildren 'given Serbian flag medals'
Outstanding school pupils in Moscow were rewarded with medals bearing the flag of Serbia.
It seems whoever produced the medals got the order of the colours the wrong way round, reversing the white-blue-red of the Russian flag beneath the country's coat-of-arms on the commemorative tokens, the city government-owned news channel Moskva-24 reported.
An official from Moscow's northwestern district, Valentina Spiridonova, acknowledged the mistake, according to the website of popular daily Argumenty i Fakty which quoted her has saying they were "trying to figure out how to fix it". Apparently, 170 medals had been delivered for presentation to school leavers in her area.