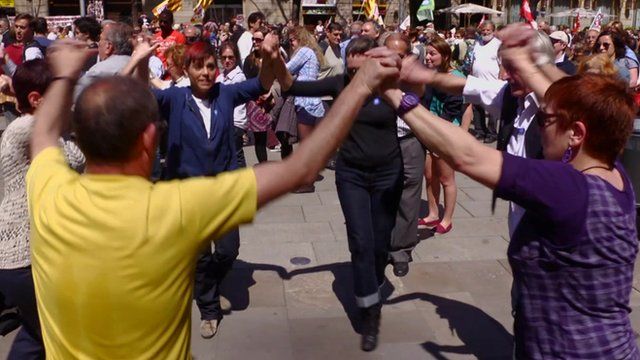 Video
Spinning around: Barcelona's traditional circle dance
The Sardana, Catalonia's national dance, has been a fixture in the region's town squares for centuries.
After church on Sunday mornings, people turn up and dance in circles with their friends or with strangers.
Although open to first-timers, bemused tourists and experienced participants alike, there are even Sardana championships for the most serious dancers.
Tom Burridge joined the crowds in Barcelona to try to get to grips with an important cultural tradition.
The Close-up series focuses on aspects of life in countries and cities around the world. What may seem ordinary and familiar to the people who live there can be surprising to those who do not.
Go to next video: Why Georgians 'dine with the dead'