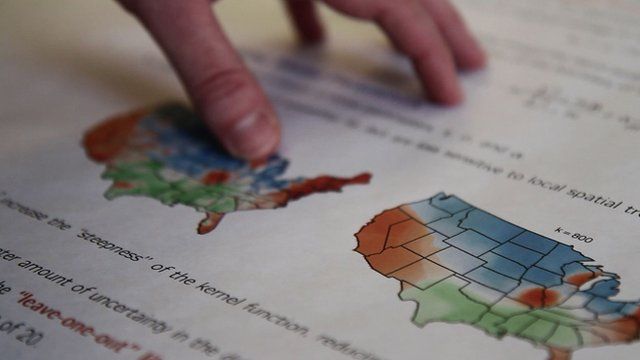 Video
Student tracks US dialects across country using web
A US graduate student of statistics has used an interactive online map and information gathered from a linguistics survey to visually illustrate the flow of dialects across the US.
North Carolina State University's Joshua Katz says his map, based on data from a 122-question University of Cambridge survey, allows users to investigate what geographic regions of America pronounce words such as "pecan" and "crayon" differently.
Mr Katz says the dialect variation that caught him the most off guard was the term used in the southern US when it rains on a sunny day. "Most people say sun shower, but some in the South say it's the devil beating his wife."
Produced by the BBC's Matt Danzico
Go to next video: Hip Hop Word Count charts rap's changes