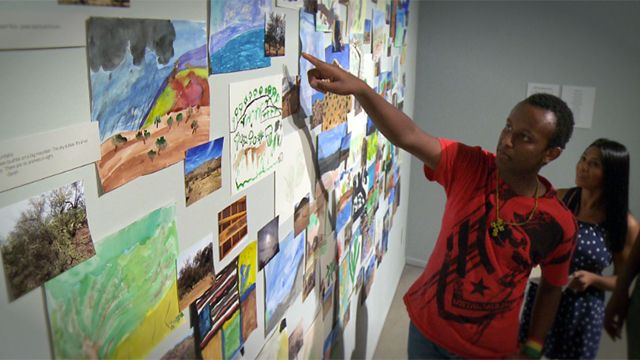 Video
Refugees overcome trauma and find their voice through art
Refugees from around the world have produced artwork to help them overcome the trauma, torture or dislocation they experienced in their pasts.
The paintings, drawings and sculptures are on display at the Tucson Museum of Art in the US state of Arizona.
"Because some of our clients were targeted because they spoke out, to give them back their voice it's just a powerful thing," said Marge Pellegrino, the manager of the Hopi Foundation's Owl and Panther Project.
The BBC spent some time at the exhibit, which runs through September, and talked to the artists from Zimbabwe, Ethiopia and Guatemala.
Produced by the BBC's Franz Strasser.
Go to next video: Painted into a corner