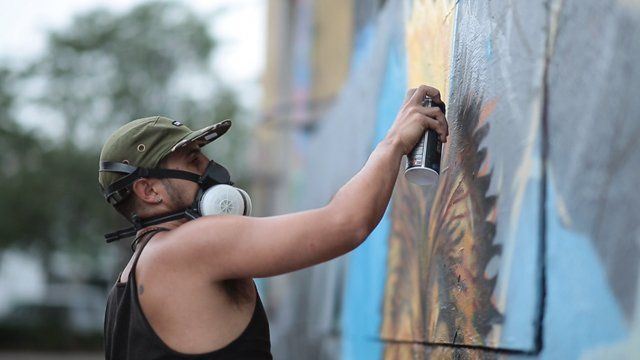 Video
Five Pointz: New York's graffiti landmark faces demolition
For 20 years, Five Pointz, an abandoned series of factory buildings in Long Island City in New York, has been one of the world's prime legal outdoor graffiti spaces. But soon artists may have to take their spray cans somewhere else.
Having allowed "aerosol art" on the walls since 1993, the owner of the property plans to demolish the building later this year to make room for two high-rise towers for residential flats.
Although the developers have pledged to reserve some room for art at the new building, the artists say they have not been offered any space.
The BBC met with the artists and the developer involved in the dispute.
Produced by the BBC's Sune Engel Rasmussen; filmed by Ilya Shnitser.
Altered States is a series of video features published every Wednesday on the BBC News website which examines how shifting demographics and economic conditions affects America on a local level.
Go to next video: On the fence