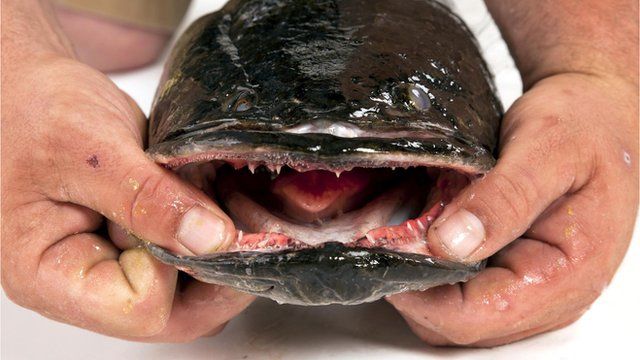 Video
Snakehead fish: Can invasive species be eaten out of existence?
When the Northern Snakehead Fish first appeared in US waters around a decade ago it caused panic.
The invasive species has sharp teeth, a thick protective slime and a breathing system that allows it to survive out of water for days. Fishermen were told to kill any of the fish they caught.
But now authorities in the US states of Virginia and Maryland have reversed course. They are instead counting the number of Snakehead fish in the Chesapeake Bay in a bid to study the predator's impact on the ecosystem.
While that research is being carried out, other people are promoting an alternative solution: eradication by knife and fork. The BBC took to the water with some fishermen who believe environmental control can be fun and also end with a tasty meal.
Produced for the BBC by Leigh Paterson.
Altered States is a series of video features published every Wednesday on the BBC News website which examines how shifting demographics and economic conditions affects America on a local level.
Go to next video: Aqua acoustics