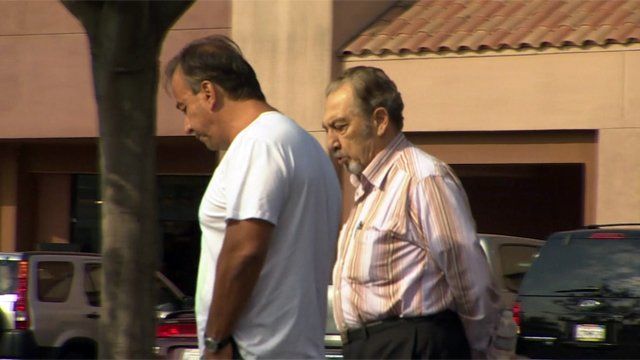 Video
Syrian Americans divided over call for military strikes
Opinion polls show a strong majority of Americans oppose US military action in Syria. But how do Syrian Americans feel about President Barack Obama's call for a strike on their homeland?
Many with roots in Syria have spent the past two years urging the US to intervene in a civil war which the UN says has left 100,000 people dead and two million displaced. Yet there are also supporters of the Assad regime within the community.
The BBC's Laura Trevelyan reports from southern California on how the divisions within the community there reflect the conflict's complexity.
Produced by the BBC's Regan Morris, Maxine Collins and Tasbeeh Herwees
Altered States is a series of video features published every Wednesday on the BBC News website which examine how shifting demographics and economic conditions affect America on a local level.
Go to next video: DC drinkers react to Obama speech