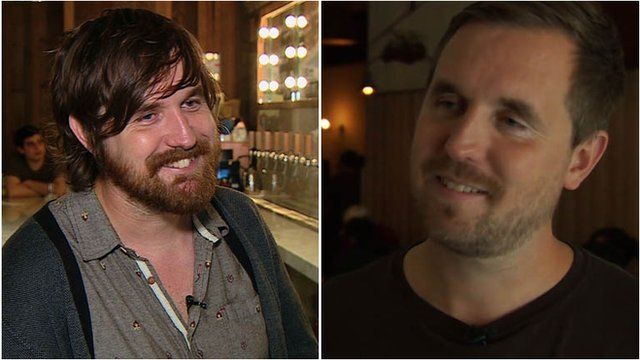 Video
Jeppe vs Mikkel: Identical twins' competitive battle
The traditional tale of twins is one of siblings who share a bond so close they can almost read each other's thoughts.
But such fraternal friendliness does not apply to Jeppe Jarnit-Bjergso and Mikkel Borg-Bjergso. In fact, the intensely competitive identical twins from Denmark have not spoken to each other for months.
Both are internationally renowned brewers (one called his brewery Evil Twin), and both have recently opened bars in the US, appropriately enough, on opposite coasts of the country.
They spoke to the BBC about their love of beer and their lifelong battle to outdo each other.
Produced by the BBC's Sune Engel Rasmussen and Regan Morris; filmed by Maxine Collins and Andrew Herbert; edited by Bill McKenna.
Go to next video: 'Pleased to meet you'