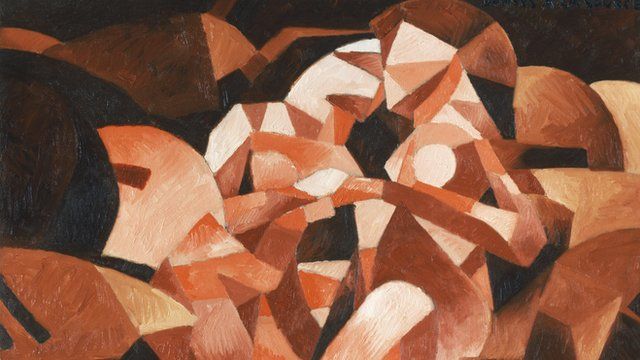 Video
The Armory Show: The art exhibition that shocked US in 1913
One hundred years ago in New York City, an exhibition of paintings revolutionised the North American art world.
The Armory Show of 1913 introduced US audiences to the great masters of modern European art for the first time and gave young American artists an opportunity to show their work alongside them.
To mark the show's centenary, The New-York Historical Society is putting many of these masterpieces on display once again and has published a book - "The Armory Show at 100 - Modernism and Revolution" - to shed more light on this landmark exhibition.
The book is co-authored by Kimberly Orcutt and Marilyn Kushner. Michael Maher spoke to Ms Kushner, the curator of American Art at the New-York Historical Society.
Picture This is a series of video features published every Thursday on the BBC News website which illustrate interviews with authors about their new books.
Go to next video: Lust for loud