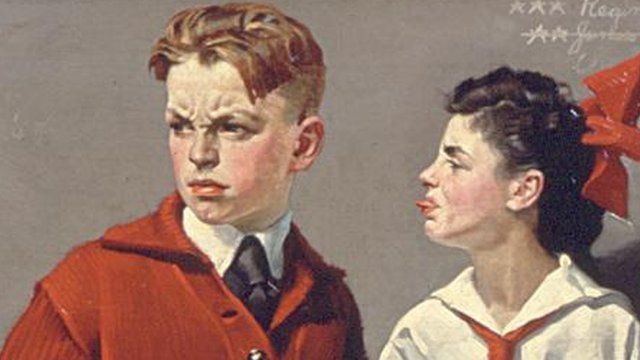 Video
Norman Rockwell: Secret life of America's idyllic artist
Norman Rockwell is famous for his idyllic portraits of American life in the first half of the 20th Century. But the personal story of the illustrator for The Saturday Evening Post is more complicated and interesting than his paintings let on.
Rockwell had close friendships with men - once sharing a bed with a friend, as his biographer, Deborah Solomon, reveals.
Besides that, Rockwell was an obsessive type, and he relied on psychotherapy to treat his depression.
Solomon sheds light on these and other little-known aspects of his life in American Mirror: The Life and Art of Norman Rockwell.
Produced by the BBC's Anna Bressanin.
Picture This is a series of video features published every Thursday on the BBC News website which illustrate interviews with authors about their new books.
Go to next video: Abstract in America