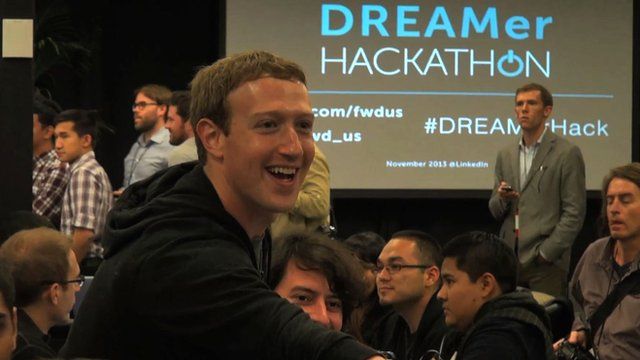 Video
Facebook's Mark Zuckerberg pushes on immigration reform
Political gridlock may have stalled a push for comprehensive immigration reform in the US, but Mark Zuckerberg believes that a deal can still be done.
The Facebook chief executive calls it "one of the biggest civil rights issues of our time".
Zuckerberg attended a so-called hackathon in California last week for so-called Dreamers - undocumented immigrants who were brought to the US as children by their families. The aim was to create technology to help advocate for immigration reform.
The US Senate passed a bill in June which would provide a pathway to citizenship for the estimated 11 million undocumented immigrants living in the US.
But the bill, which would also increase spending on border security, has yet to be considered by the House of Representatives. Many conservatives object to giving breaks to people who either entered or stayed in the US illegally.
Produced for the BBC by Leigh Paterson.
Altered States is a series of video features published every Wednesday on the BBC News website which examine how shifting demographics and economic conditions affect America on a local level.
Go to next video: 'Silicon Bayou'