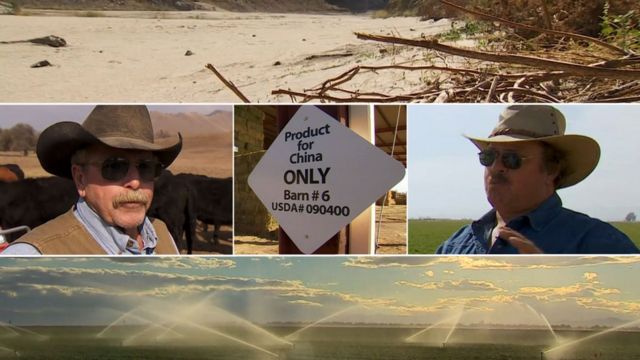 Video
California drought: Farmers use water to grow hay for export to China
While historic storms have battered much of the US, California is suffering its worst drought on record and the unusual weather patterns have brought water shortages to America's most valuable farming state.
But the availability of water is uneven - while most have little, a few farmers have a lot. They are using it to grow hay - or alfalfa - and exporting some of it to China thanks to a quirk in the global economy.
Critics say it is like exporting hundreds of billions of gallons of California's water every year.
The BBC's Alastair Leithead spoke to a farmer growing alfalfa and a cattle rancher. You can read his full feature here.
Produced by Dave King; filmed and edited by Luke Winsbury
Go to next video: 'Dim sum playgrounds'