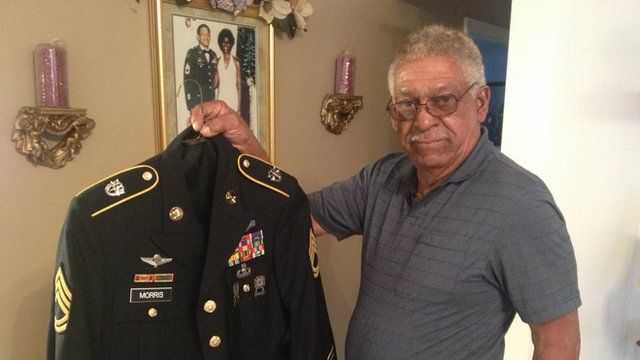 Video
Medal of Honor for US war heroes denied award by prejudice
Twenty-four American soldiers have received the prestigious Medal of Honor decades after potentially being overlooked due to discrimination.
US President Barack Obama conferred the award on veterans of Hispanic, African-American and Jewish heritage from major combat operations in World War Two, the Korean War and the Vietnam War.
The BBC spoke with Army Sgt First Class Melvin Morris at his home in Florida, before the ceremony. He was one of the first to don the 'green beret' under the command of President John F Kennedy.
The family of Pvt Miguel Armando Vera - a veteran of the Korean War who will receive the honour posthumously - also shared their thoughts.
Produced for the BBC by Leigh Paterson
Go to next video: Rock revolution