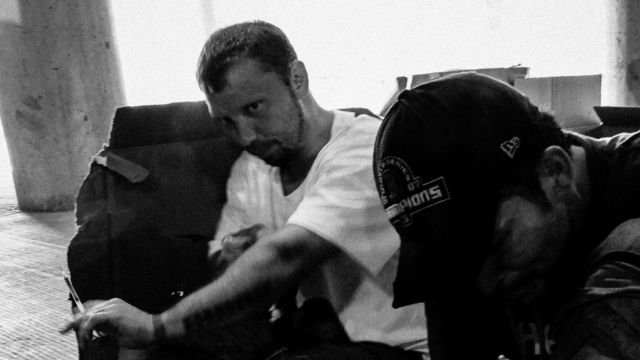 Video
Chicago heroin addict's descent into hell
Photographer Chuck Jines has spent the past year documenting the human cost of Chicago's worsening heroin crisis.
In the heart of the city's bustling downtown - in an underpass close to the Chicago River - he met and photographed an addict called Kevin.
Addicted at first to pain medication, Kevin moved on to other illegal drugs and saw his life fall apart as his habit cost him his business, his home and finally his family.
He has not been seen or heard from since he gave this interview.
You can find out more about Ian Pannell's investigation into the heroin crisis here.
Chuck Jines worked with the BBC's Ian Pannell on his investigation into the heroin epidemic in Chicago.
Go to next video: Heroin addicts unable to see their kids