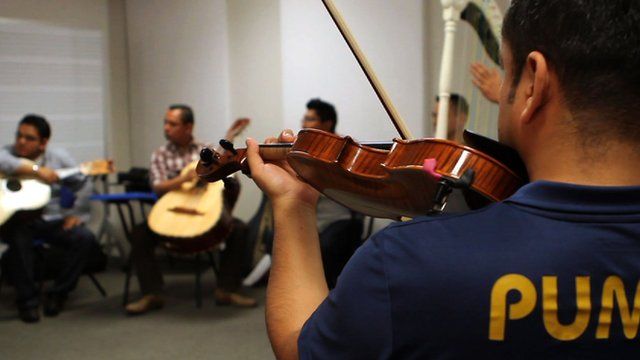 Video
Mexico's mariachi academy run by American
Mariachi music has a reputation in Mexico and beyond for being a bit cheesy and something for the tourists. Musicians stand in plazas and flag down cars on the street, hoping to find people who will pay to hear a song.
But at the country's first mariachi academy they take the music very seriously indeed. More than 200 students learn to read sheet music as well as play instruments, and they must write papers on the history and culture of this musical tradition.
Leticia Soto, the American-born director of the Mariachi Ollin Yoliztli School in Mexico City, told Jason Margolis of PRI's The World why it is important for mariachi musicians to have formal training.
Produced for the BBC by Deborah Bonello
First Person is a series of video features published every Monday on the BBC News website which tells the stories of unique individuals from all walks of life in their own words.
Go to next video: Denied by prejudice, war heroes finally honoured