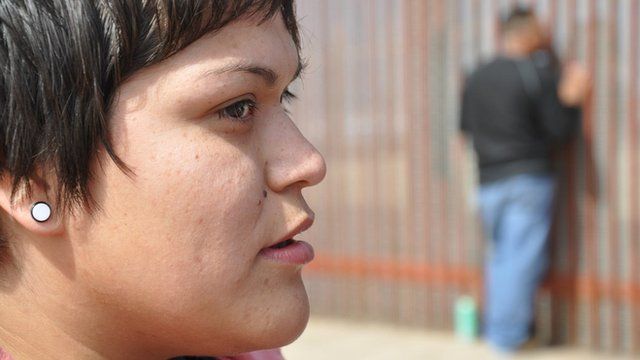 Video
Family split by the US-Mexico border
With the push for comprehensive immigration reform stalled in Washington, the future remains uncertain for the almost 12 million undocumented immigrants living in the US. The threat of deportation always hangs over them and, ineligible for many government services, they have to live and work in the shadows.
The White House has given short-term help to the so-called Dreamers - those brought illegally to the US as children - but those changes came too late for one undocumented family.
This is the story of Stephanie Ramirez, who made the agonising decision in 2011 to leave her family and home in San Diego to cross the border and start a new life alone in Mexico.
The BBC's Valeria Perasso met Ramirez on the Mexican side - and her mother Eloisa on the US side.
Produced by the BBC's Franz Strasser
Go to next video: Broken lives of deported immigrants