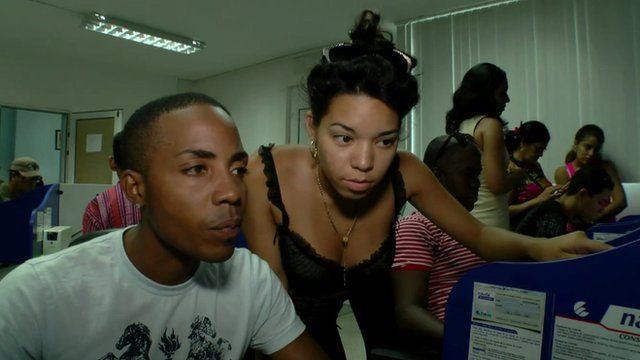 Video
Searching for internet access in Communist Cuba
Cuba's Communist government has always maintained tight control over information. All media on the island are state-controlled and access to the internet is restricted.
Only a privileged few are allowed online at home and there is little public wifi and no web access on telephones.
But there are signs that could be changing with the opening of new, public access internet centres, mobile email, and promises of more to come soon.
Many Cubans are impatient for that moment.
The BBC's Sarah Rainsford reports from Havana on Cuba's life "offline" in the 21st Century.
Living Online is a series of video features published every Tuesday on the BBC News website which look at how technology converges with culture and all aspects of our daily lives.
Go to next video: How can Wikipedia woo women editors?