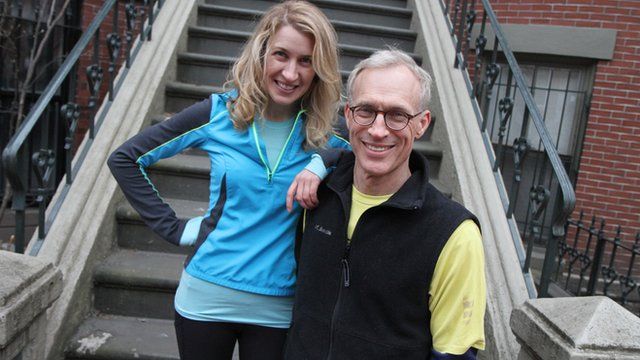 Video
Boston Marathon: Father and daughter on saving lives and running again
For 10 years Boston doctor Natalie Stavas and her father, Joe, have been a running duo. And last April was supposed to be their last big race together - the Boston Marathon.
But as they crossed the finish line, two bombs exploded about a block away.
Natalie sprung into action as a runner turned first responder, leaping over barricades to reach the wounded. She managed to help save four lives but a fifth was lost.
Over the past year, Boston has honoured her for her actions as she continues to seek ways to help heal the city.
Here are Natalie and her father in their own words.
Produced by the BBC's David Botti and Ashley Semler
Go to next video: Squashing inequality