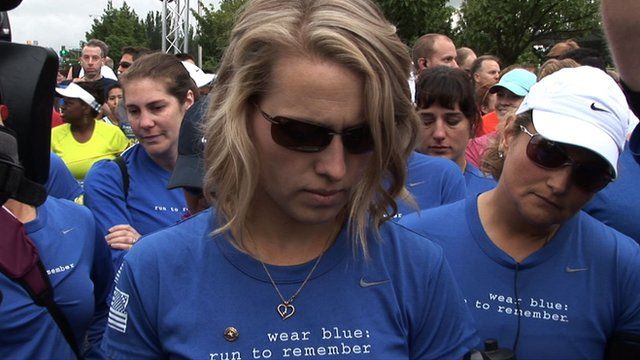 Video
To Remember: Coping with war deaths through running
When Lisa Hallett's husband was killed fighting for the US Army in Afghanistan, she turned to the one thing that would help her cope - running.
Captain John Hallett was one of more than 2,000 American military personnel killed in Afghanistan since 2001 - including 41 from his unit alone.
Mrs Hallett and other military wives affected by the deaths in the unit started a running club near Joint Base Lewis-McChord in Washington state.
She and her teammates from wear blue: run to remember run to honour those who have died and to help create a system of support and encouragement.
Produced by Glenn Osten Anderson and Ian Connors
Watch their full documentary To Remember this weekend on BBC World News.